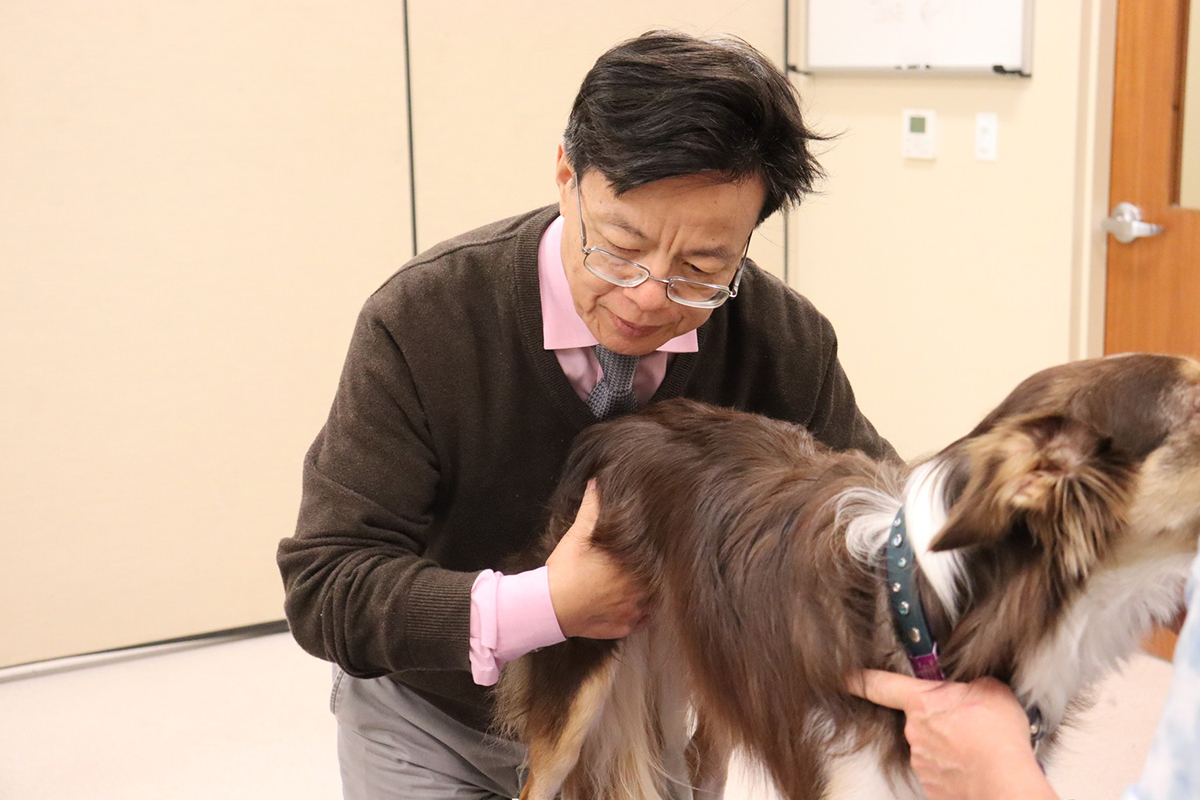 Course overview:
Hybrid course with 1 online and 1 onsite modules. 22 hours including 8 hours of hands-on labs in:
Canine Tui-na (Chinese Medical Massage and Manipulation) techniques
Contraindications for manual therapy
Soft tissue assessment
How to teach Tui-na to clients
TCVM diagnoses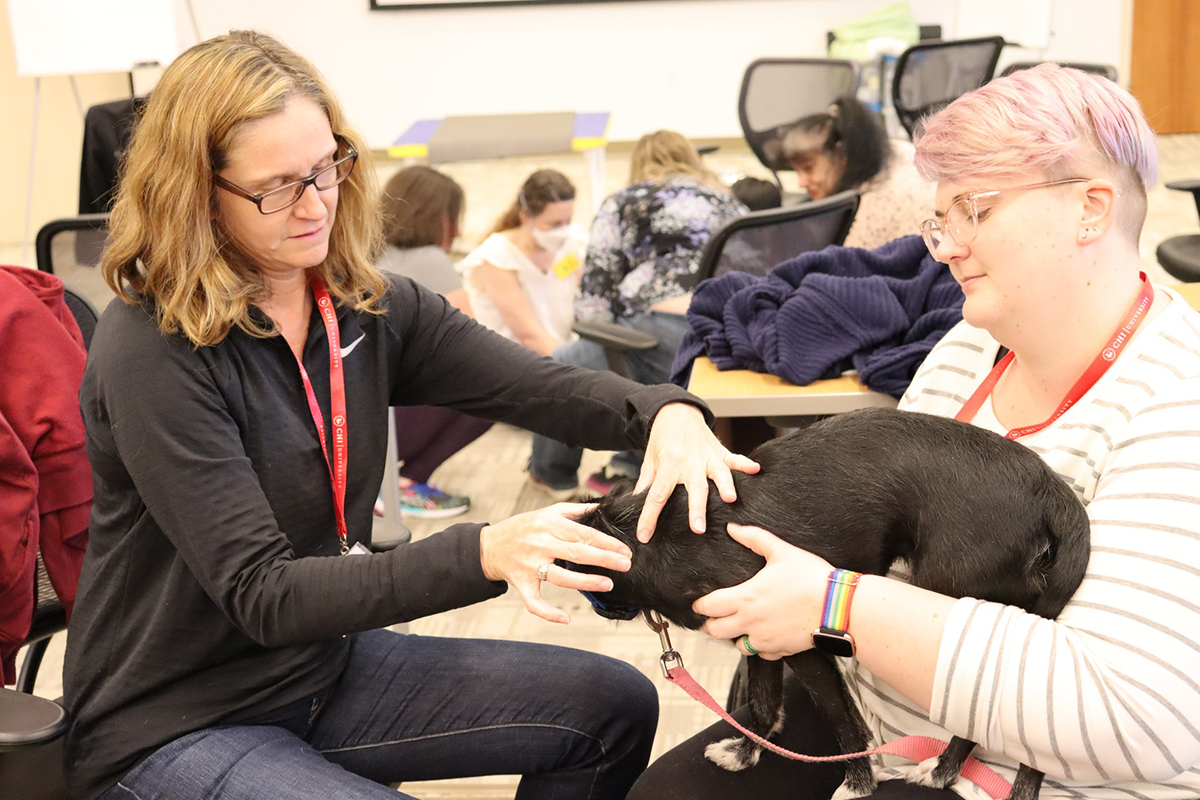 Course objectives:
Closely assist the veterinarian in performing soft tissue assessments
Understand contraindications for Tui-na
Understand TCVM diagnoses
Understand and correctly perform Tui-na techniques
Be able to perform a full Tui-na treatment session based on criteria such as veterinarian diagnosis, temperament of the patient, and treatment goals
Be able to teach Tui-na techniques to clients
Admission Requirements
Credentialed veterinary technician OR successful completion of a 2-year veterinary technician program OR veterinary assistant with at least 5 years experience in a small animal veterinary clinical setting.
Letter of recommendation from a licensed veterinarian certified in TCVM (Acupuncture, Tui-na, Herbal medicine or Food Therapy) or currently attending courses for certification in TCVM.
Certified Tui-na for Veterinary Technicians
For veterinary technicians and assistants only
Curriculum
Canine Tui-na for Technicians
Dr. Han Ping's Six System
2h
Introduction to Tui-na in Small Animal Practice
1h
Tui-na Techniques in Dogs with Live Dog Demo
2h
Tui-na Techniques in Cats with Live Cat Demo
1h
How to Integrate Tui-na in Pain Management and Neurological Cases in Dogs and Cats
2h
How to Use Tui-na to Help TCVM Doctors
2h
Tui-na Tools for Geriatrics and End-of-Life Care
2h
Ji-ya-fa and Zhen-dong-fa
1h
Kou-ji-fa Special Manipulations and Putting Together All Techniques
1h
Practice Tui-na Techniques 1-6 on Dogs
4h
Certification
Complete all 2 modules
Pass the written and practical exams with 75% or above each.
CCTVT (Certified Canine Tui-na Veterinary Technician): For the student who is a Registered Veterinary Technician, Licensed Veterinary Technician or Certified Veterinary Technician.
CCTVA (Certified Canine Tui-na Veterinary Assistant): For the student who is NOT a Registered Veterinary Technician, Licensed Veterinary Technician or Certified Veterinary Technician.
Note: A CCTVA holder can update their certificate to CCTVT once they become a Registered Veterinary Technician, Licensed Veterinary Technician or Certified Veterinary Technician.
Please note that Chi cannot issue any certification to veterinary students until their DVM or equivalent has been obtained.
Textbooks
Instructors
Stacie Atria
DVM, CVA, CVMMP, CVTP
Dr. Atria earned her Bachelor's degree in music and biology from the University of Miami and her DVM from the University of Florida College of Veterinary Medicine in 2008. Dr. Atria completed the Mixed Animal Acupuncture course at Chi in December 2006 and was granted certification from Chi and China's National Society of TCVM. She has completed both the Equine and Small Animal Advanced TCVM courses, as well as the Food Therapy course and all five TCVM Veterinary Herbal modules at Chi. Dr. Atria recently completed a one-year clinical internship in acupuncture at the University of Florida Veterinary Medical Center under the direction of Dr. Xie. At UF, Dr. Atria did clinical research investigating the use of acupuncture and herbal therapies for the treatment of anhydrosis and recurrent airway obstructive diseases in horses.
Enrollment Options
Schedule & Tuition
Canine Tui-na for Technicians
---
Online Portion
Sep 15 - Dec 15, 2023
On-site Portion in Reddick, FL
Oct 26 - Oct 27, 2023
Payment Information
A $100.00 non-refundable course deposit is charged upon enrollment to reserve your seat.
Payment is due 30 days before the start date of each session or course.
Add-ons
CCTVT Certification
$150.00