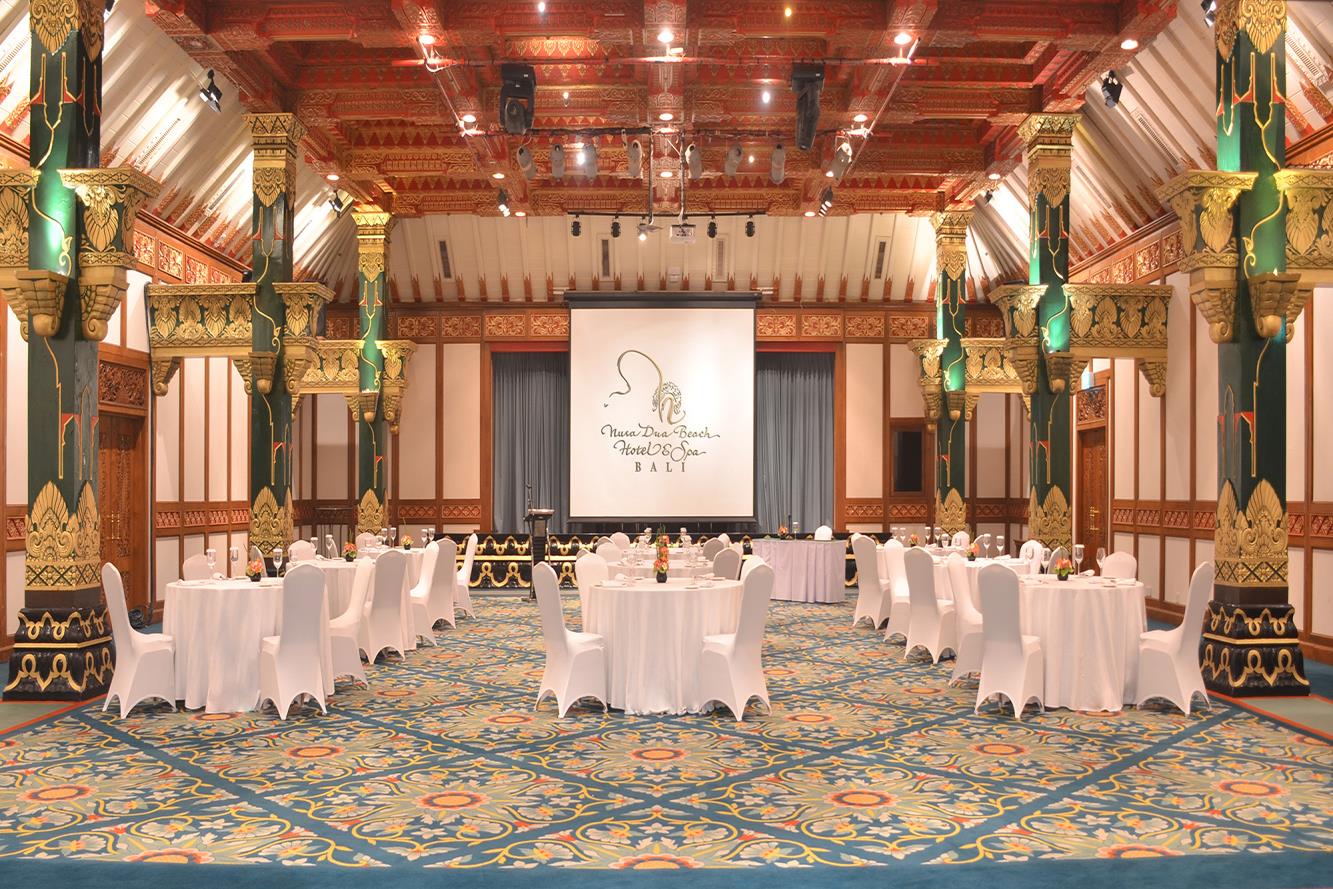 Conference Overview
The 25th annual International Conference on TCVM (ICTCVM) will be held in Bali, Indonesia at the 5-star Nusa Dua Beach Hotel from November 7 - 9, 2023. Enjoy learning from global TCVM practitioners during 3 days of exciting presentations focused on this year's theme: TCVM for Neurological Disorders and Pain.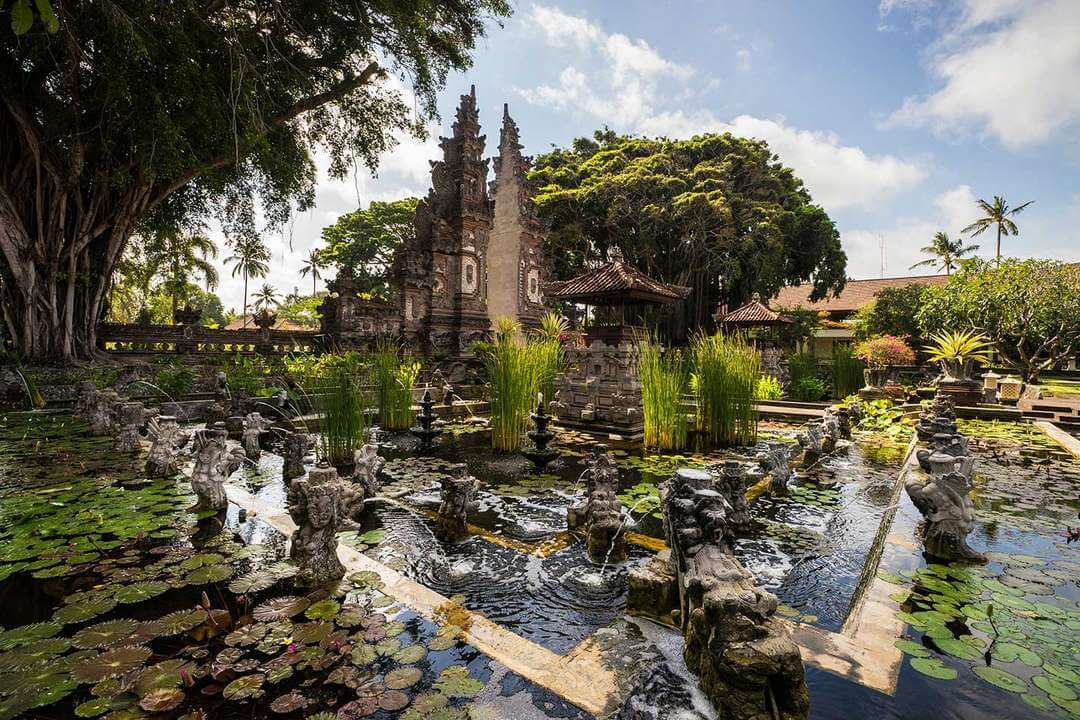 Explore Bali, Indonesia
After the conference, a tour of Bali will be conducted from November 10 - 15, 2023 for conference attendees and their guests. Attractions include the Tanah Lot Temple, Nusa Penida Island, a night safari, and so much more! An intra-conference tour option is also available for guests. See enrollment options below or click here for more details!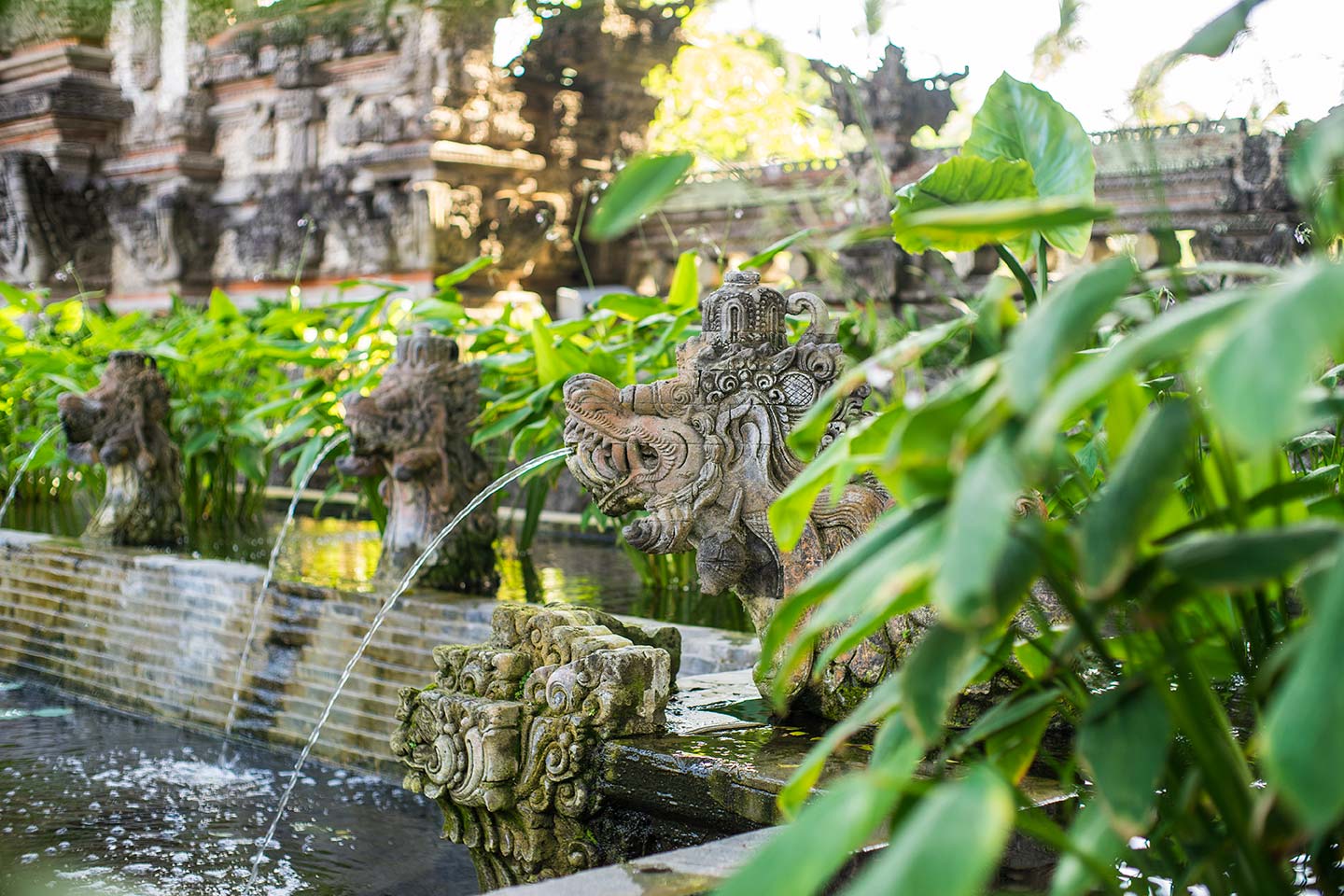 Clinical Application
Clinical applications includes any new acupuncture techniques/methods, herbal formulas, food therapy, or Tui-na treatments in dogs, cats, or horses. (30 minute presentation)
How To
How to include pearls and clinical tips of how to diagnose and/or treat a disease or medical condition/syndrome in dogs, cats, horses, or exotic and zoo animals. (10 to 30 minute presentation)
Case Study
Case studies includes any unique or special case in a dog, cat, horse, or other species. (10 minute presentation)
Clinical Research
Clinical research includes any study on the efficacy or safety/side effect(s) of any TCVM therapeutic, clinically randomized, and controlled studies, or a retrospective study of a series of cases of a disease or syndrome. (10 to 30 minute presentation)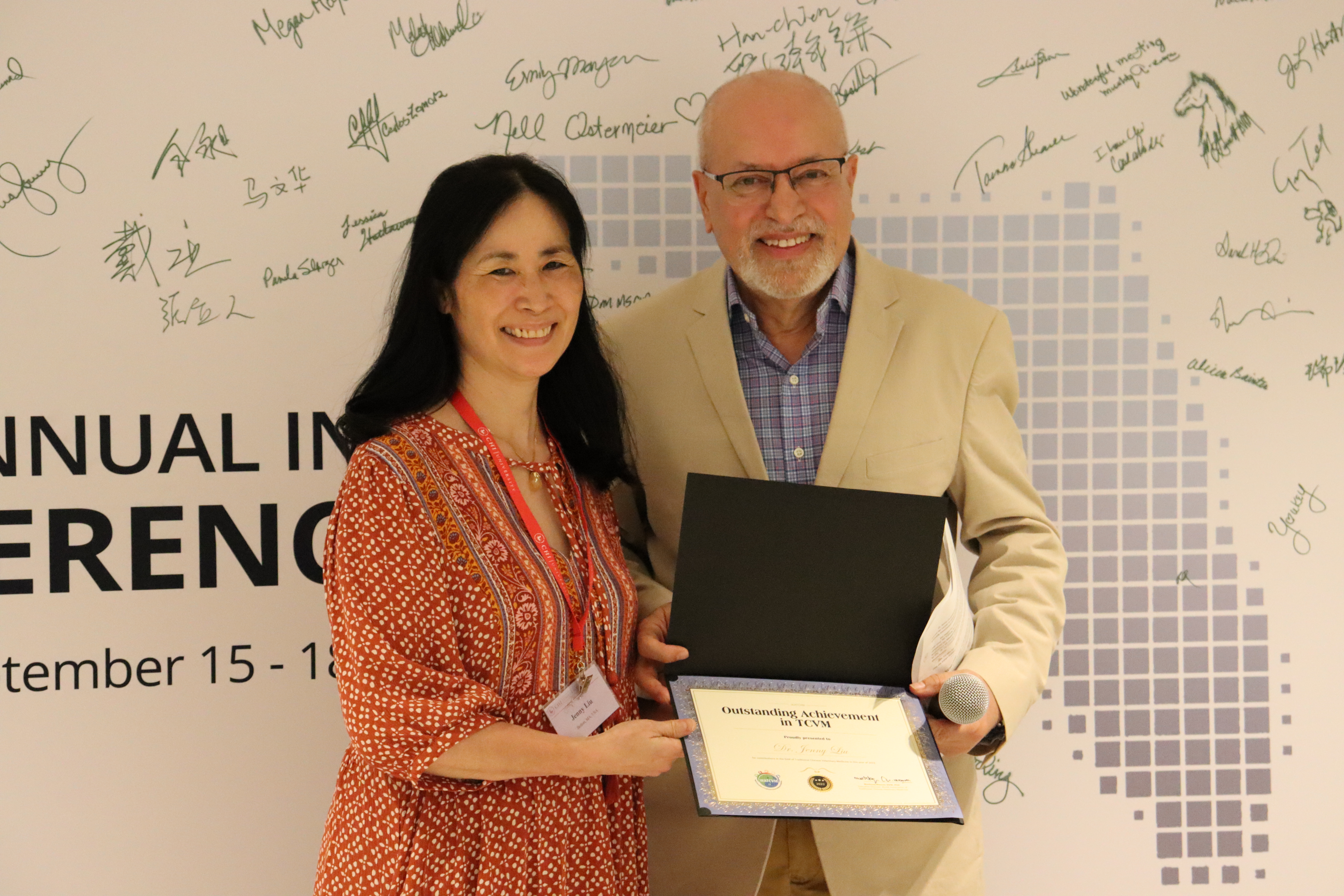 Important Dates for Presenters
For those who are speaking at the conference, please keep the following important dates in mind:
June 1, 2023: Final Full Paper Submission Deadline
September 1, 2023: Final PowerPoint Presentation Submission Deadline & Conference Registration Deadline
If you have any questions, please contact conference@chiu.edu.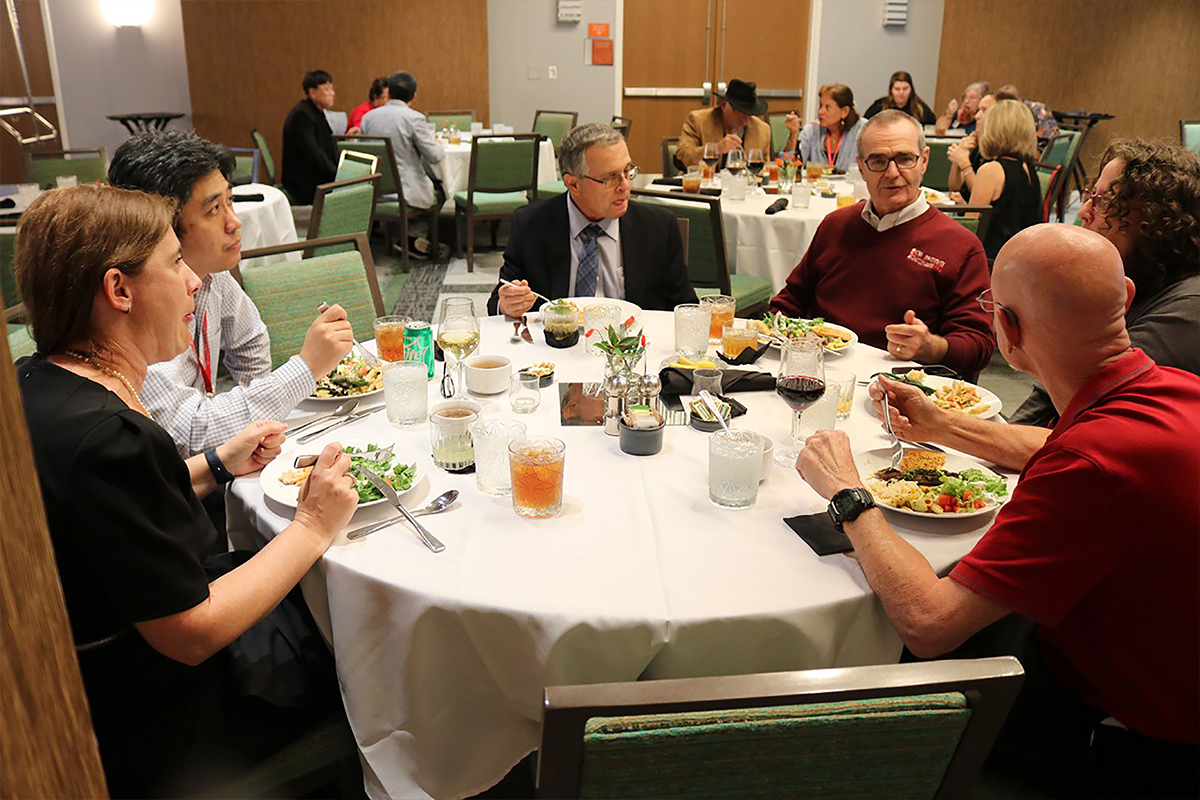 Hotel Booking
Click here to book the hotel and booking code is IATCVM2023.
More information
More Information for additional information please contact conference@chiu.edu or call 1-800-860-1543, extension 428.
Conference Highlights
Learn from 40 esteemed TCVM experts
Enjoy a complimentary welcome banquet dinner
Receive a free electronic copy of the conference proceedings
Relax in the 5-star conference hotel with full spa facilities, beach access, 3 outdoor pools, and 4 restaurants and bars
Explore Bali with old and new friends
Annual International Conference on TCVM
For veterinarians & veterinary students
22 RACE approved CE hours
Conference Lectures
Instructors
Huisheng Xie
DVM, PhD
Dr. Xie has 40 years of clinical, teaching, and research experience in veterinary acupuncture and TCVM. He has trained over 10,000 veterinarians to practice TCVM worldwide. Dr. Xie's education includes advanced training in veterinary medicine, veterinary acupuncture, and human acupuncture. Dr. Xie has authored 20 books and over 100 peer-reviewed papers. His textbooks, including Xie's Veterinary Herbology, Xie's Veterinary Acupuncture, and Traditional Chinese Veterinary Medicine-Fundamental Principles, have been used for TCVM training programs around the world. Dr. Xie continues to teach and develop educational courses and programs at Chi University, serves as a full clinical professor at the University of Florida's College of Veterinary Medicine, and is an honorary professor at China Agricultural University, South China Agricultural University, and China Southwest University.
Read more
Mushtaq Memon
BVSc, PhD, DACT, CVA
Dr. Mushtaq Memon received his veterinary education from Pakistan, clinical residency training from University of Illinois, Urbana-Champaign, and PhD from the University of Minnesota, St. Paul. His recent interest in Holistic Veterinary Medicine inspired him to become certified in veterinary acupuncture from Chi in 2008. As a clinician-scientist, Dr. Memon has authored or co-authored about 150 publications and is a co-editor of two books, Food as Medicine and Food and Brain Health.
Dr. Memon is a Diplomate of the American College of Theriogenologists, one of about 500 veterinary reproduction specialists worldwide. His veterinary practice experience includes 25 years at veterinary teaching hospital at Washington State University (WSU), and 10 years at veterinary teaching hospitals of Tufts University, MA; Louisiana State University, Baton Rouge; and Oklahoma State University, Stillwater.
Currently, Dr. Memon serves as the Executive Director of the World Association of Traditional Chinese Veterinary Medicine.
Ronald Koh
DVM, MS, DACVSMR, CVA, CCRP, CVMMP, CVCH, CVFT
Dr. Koh earned his veterinary degree in Taiwan and further honed his expertise at the University of Florida College of Veterinary Medicine, completing a specialty internship and a Master's in acupuncture/integrative medicine. Subsequently, he has been teaching at Chi University and served as a clinical assistant professor at LSU School of Veterinary Medicine before his current role as the clinical associate professor and head of Integrative Medicine at UC Davis School of Veterinary Medicine. Certified in acupuncture, Chinese herbal therapy, Chinese food therapy, rehabilitation, and medical manipulation, Dr. Koh is also board certified in Veterinary Sports Medicine and Rehabilitation. He also holds the distinguished title of Charter Fellow with the American College of Veterinary Botanical Medicine. Dr. Koh is an internationally recognized speaker and mentor in the areas of rehabilitation, TCVM, and integrative medicine. He also has contributed to academic literature, penning book chapters and peer-reviewed articles on these areas. His clinical focus centers on integrative approaches to various health conditions to optimize clinical outcomes and quality of life, particularly concerning pain management, mobility issues, and chronic disorders.
Enrollment Options
Schedule & Tuition
The tuition includes an e-copy of the conference proceedings, lecture note handout, and 1 ticket for the Celebration dinner Party on Nov. 9.
Conference Lectures
Online - Conference Broadcasting via Zoom
Nov 7 - Nov 9, 2023
Online
Nov 10, 2023 - Mar 10, 2024
Payment Information
A $100.00 non-refundable course deposit is charged upon enrollment to reserve your seat.
Payment is due 90 days before the start date of each session or course.
Frequently Asked Questions
How long will I get access to the online course?
You will get 4 months of access to this online course. The course can be accessed through our learning portal.