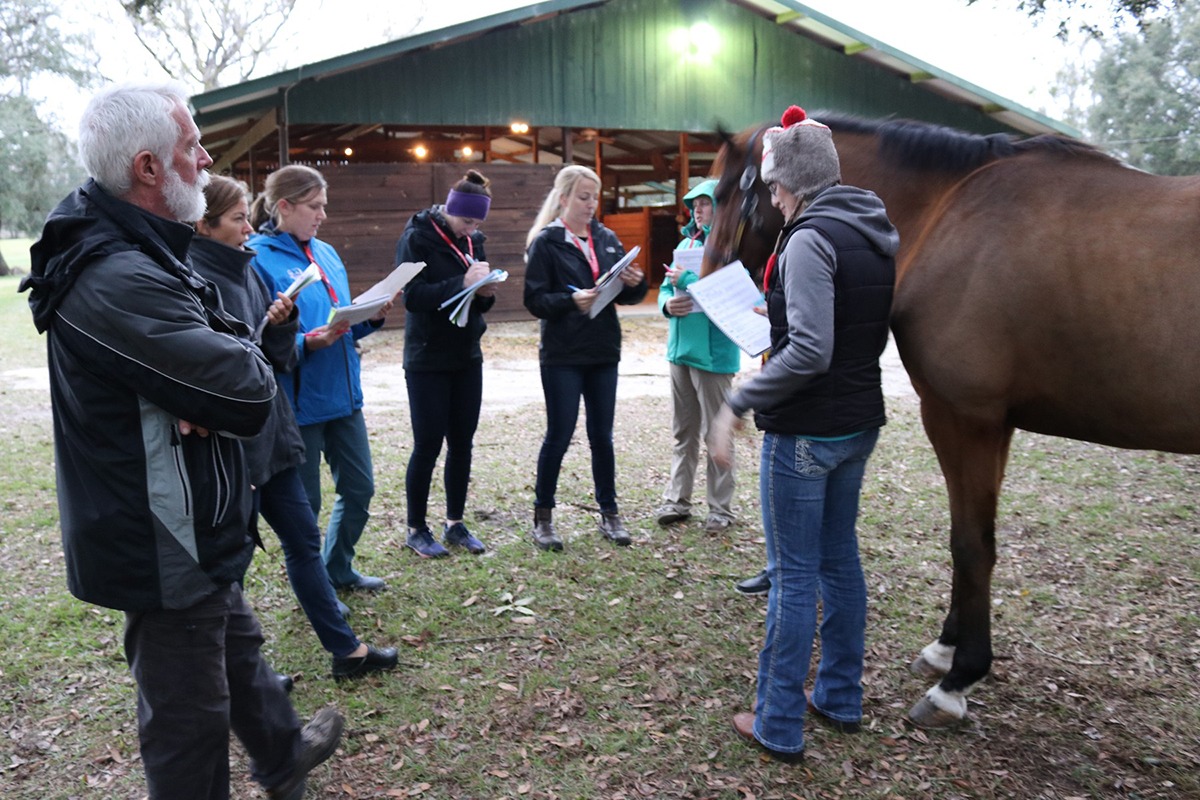 Overview
The Equine Acupuncture Deep Dive Course brings you to a higher level of understanding acupuncture and how to use acupuncture effectively in treating your equine patients. The course is intended for equine practitioners who have learned and are familiar with equine acupuncture points and respective indications. In total, the course is 22 hours.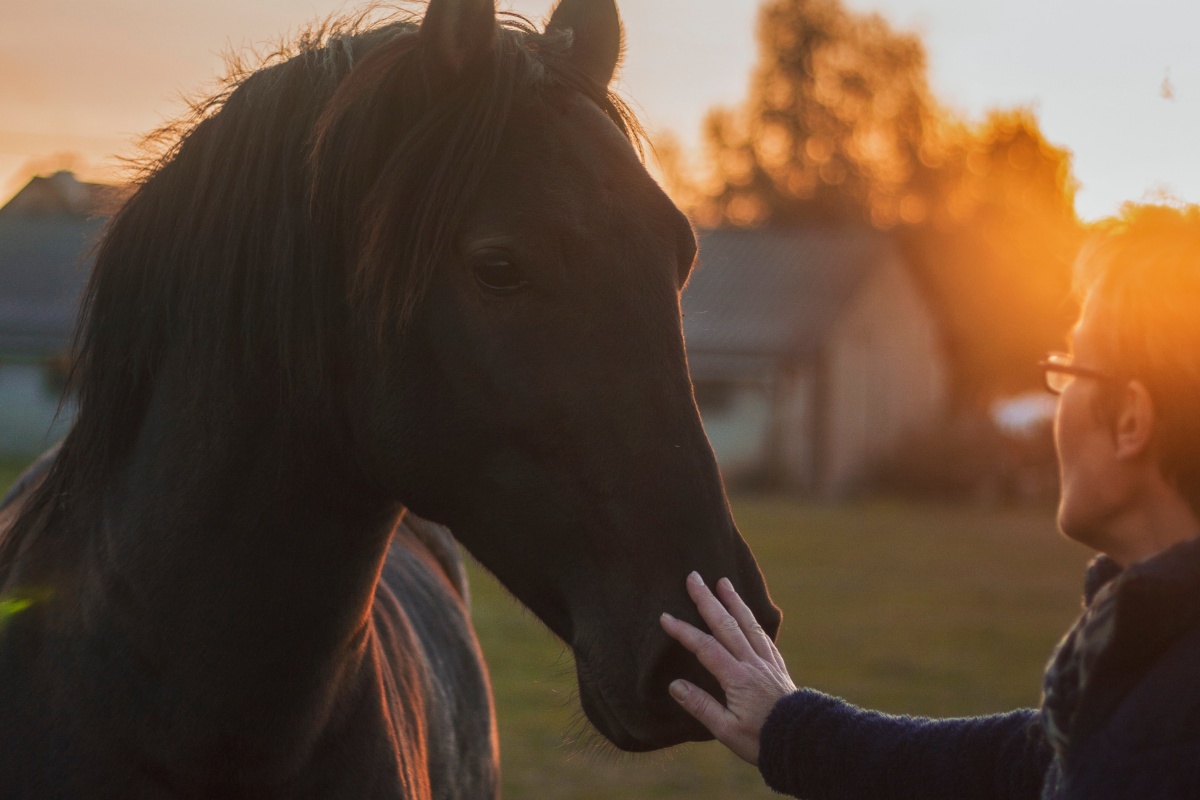 Course Objectives
This course aims to provide a solid review in equine acupuncture. During the course, you will:
Learn simple ways to locate acupuncture points in horses and their respective indications.
Review how to perform acupuncture point scans for pain and lameness diagnosis in sport horses.
Integrate acupuncture into daily equine practice to achieve desired clinical results.
Practice veterinary acupuncture more effectively and efficiently.
Course Features
Watch Dr. Xie demonstrate how to locate each of 256 acupoints in detail in a live horse
Confidently locate 208 transpositional and 48 classical equine acupuncture points
Learn tips from top 4 equine acupuncturists to holistically approach equine patients
Get in-depth analysis of real live animal demos and case studies
Receive free lifetime case consultations
Equine Acupuncture Deep Dive
For veterinarians & veterinary students only
Prerequisites
The course is intended for students who have taken all sessions of the Acupuncture Certification Track or equivalent.
Curriculum
Equine Acupuncture Deep Dive
LU and LI Channel Points
1h
ST and SP Channel Points
2h
HT and SI Channel Points
1h
BL and KID Channel Points
2h
PC and TH Channel Points
1h
GB and LIV Channel Points
1h
GV and CV Channel Points
1h
Equine Points-Comparative Visualization—Head & Neck Region
1h
Equine Points-Comparative Visualization—Back & Trunk Region
1h
Equine Points-Comparative Visualization—Forelimb Region
1h
Equine Points-Comparative Visualization—Hindlimb Region
1h
Tips to Practice Equine Acupuncture-Unique TCVM Diagnostics
1h
Tips to Practice Equine Acupuncture – How to Scan a Horse
1h
Tips to Practice Equine Acupuncture – Diagnostic Points for Lameness/Pain
1h
Tips to Practice Equine Acupuncture – A Lesson of Five Blindmen Investigating an Elephant
1h
Integrative approach to lameness in horses
1h
How to put everything together to approach equine patients
1h
Instructors
Huisheng Xie
DVM, PhD
Dr. Xie has 40 years of clinical, teaching, and research experience in veterinary acupuncture and TCVM. He has trained over 10,000 veterinarians to practice TCVM worldwide. Dr. Xie's education includes advanced training in veterinary medicine, veterinary acupuncture, and human acupuncture. Dr. Xie has authored 20 books and over 100 peer-reviewed papers. His textbooks, including Xie's Veterinary Herbology, Xie's Veterinary Acupuncture, and Traditional Chinese Veterinary Medicine-Fundamental Principles, have been used for TCVM training programs around the world. Dr. Xie continues to teach and develop educational courses and programs at Chi University, serves as a full clinical professor at the University of Florida's College of Veterinary Medicine, and is an honorary professor at China Agricultural University, South China Agricultural University, and China Southwest University.
Read more
Allison Faber Marshall
DVM, MS, CVA, CVSMT
Dr. Allison Faber Marshall graduated from University of Florida College of Veterinary Medicine in 1995 and moved to Virginia into general equine practice. She opened Full Circle Veterinary Services, PC in 2005 after becoming a Certified Veterinary Spinal Manipulation Therapy (CVSMT) through Healing Oasis Wellness Center and a Certified Veterinary Acupuncturist (CVA) through Chi University where she also trained in veterinary herbal medicine, food therapy, and tui-na, culminating in completion of a Master's of Science in Traditional Chinese Veterinary Medicine. Dr. Marshall served on the AAEP ethics committee from 2010-2013. She has been an instructor at Chi since 2010. Her busy practice is limited to equine alternative therapies in Virginia and Maryland, and she enjoys a large variety of sport horses and beloved friend as patients. She has 3 grown children, and is an avid surfer, knitter, yarn spinner, gardener, and works to keep her many interests and profession in balance.
Wendy Ying
MS, DVM, CVA, CCRT
Dr. Ying is the veterinarian at 5 Elements for Animals, a Holistic House Call Veterinary Practice. She offers acupuncture, chiropractic care, herbal therapy, food therapy, laser therapy, rehabilitation programs, nutritional and wellness consults for pets, sport horses and farm animals. Dr. Wendy received her Master's Degree in TCVM in 2016 from Chi. She has a great interest in sports medicine, pain management, neurology and rehabilitation. Her master's thesis focused on using laser acupuncture to reduce stress in horses while traveling and competing. Dr. Wendy co-hosts The Driving Radio Show, on the Horse Radio Network.
Enrollment Options
Schedule & Tuition
Equine Acupuncture Deep Dive
Online
Open enrollment in 2023
Payment Information
A $100.00 non-refundable course deposit is charged upon enrollment to reserve your seat.
Payment is due 60 days before the start date of each session or course.
Discounts
Chi CVA Alumni Discount
-$100.00